USA Signing Tour - Tourbirds
Hello to all our friends near and far. Near and far is exactly right in this case as the reason for this publication are our trips to collectors around the globe. For some years now these trips have involved the presentation of a special event piece. This is a nutcracker that can only be purchased in the shops visited by the Ulbrichts for signings. So far it is tradtional to have a new bird every year.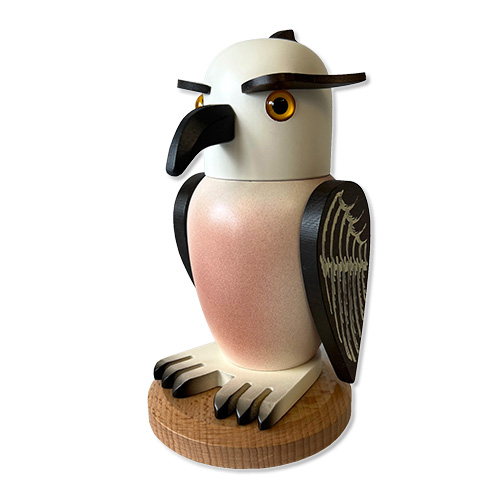 Why a bird? 
Christian Ulbricht`s father, Otto, was so happy on the birth of his first son that he created a nutcracker for the occasion. This nutcracker, for the first time, was in the shape of a bird, and he gave it as a gift to his wife called Welly. In 1997 the successful story for the special event piece began with the "wood pecker" which since then has been followed by a new model each year.
In order to have a complete overview of each individual model, we have listed them according to the year of appearance.